As an hourly employee, I need a time tracking tool that is simple.
I don't need something using a server/client model or installing a database on my local machine.
Enter PunchClock!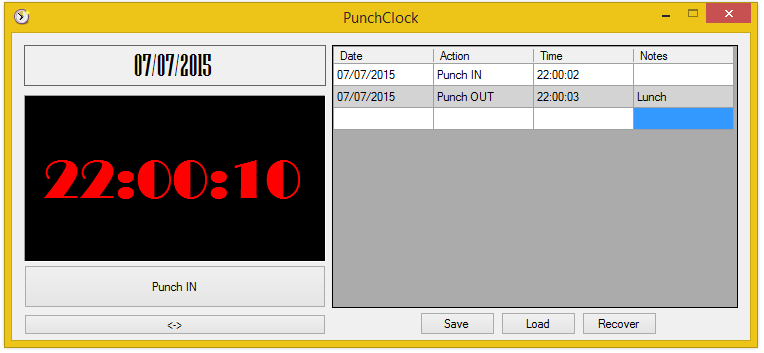 No install reqd. Just punch in and out. Store your time in an XML. That is all…
Download PunchClock v2.1 here:
NEW VERSION OUT NOW!